Print Patterns
Arrange patterns on the print screen to maximize paper usage.
Print to any Windows printer or plotter - no special drivers or paper needed
Print to PDF files with FREE PDF writers.
Tape sheets of paper together matching the registration marks to get your full size pattern.
Print comprehensive style summary and guide sheet.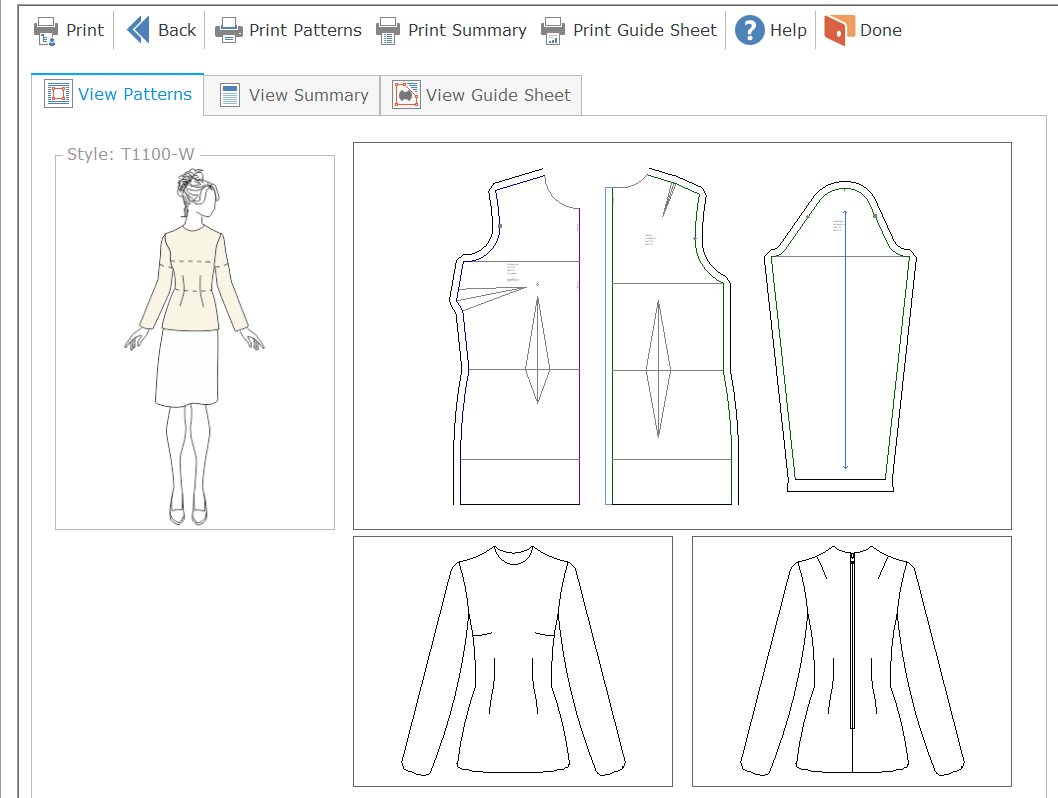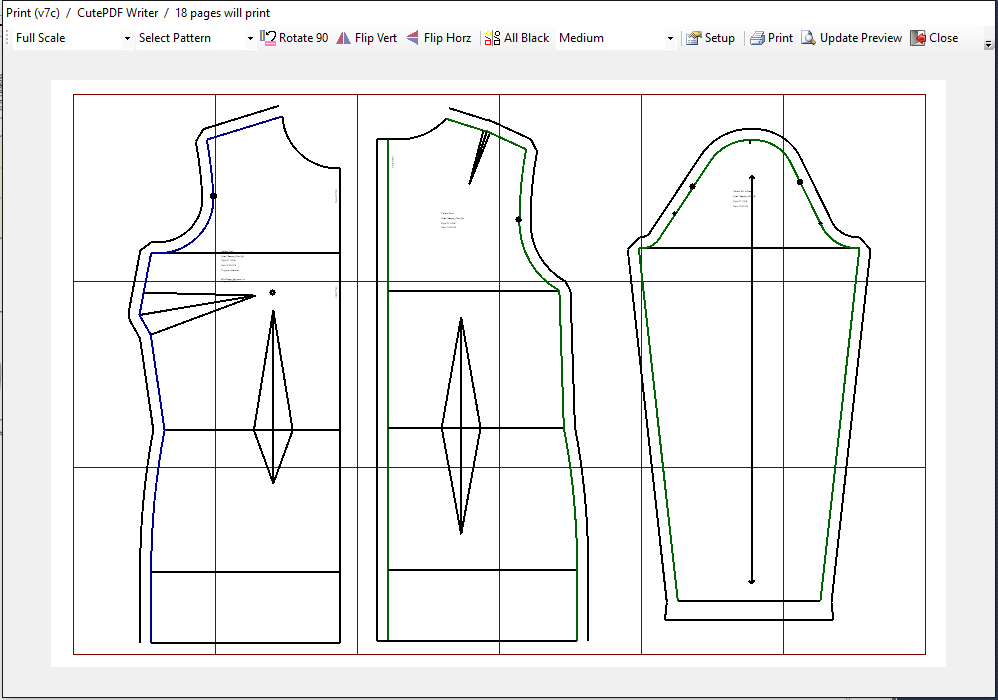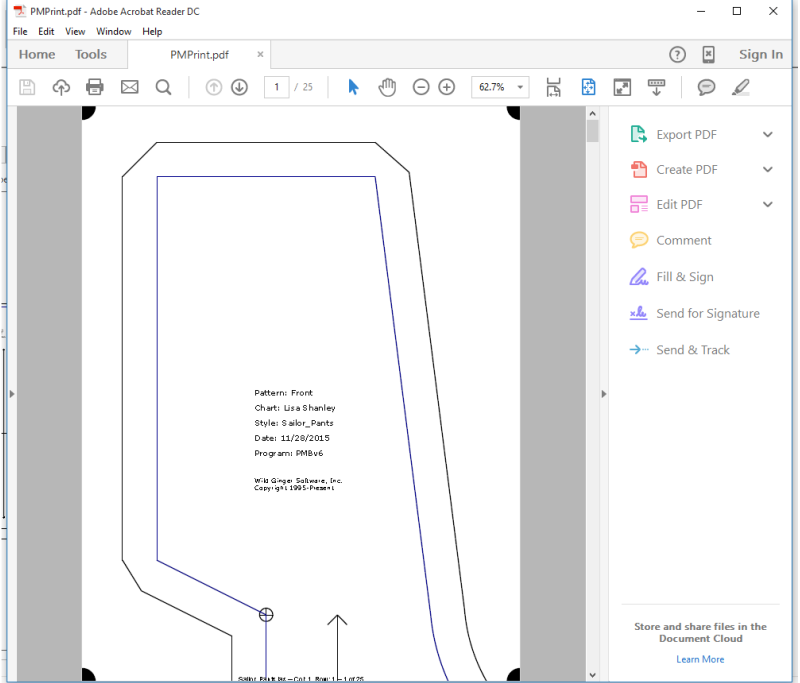 ---